Regular price
$39.97
Sale price
$100.00
You Save: 60%
Made in the USA!
Shipped from the USA! 
Lose Weight From The Chair.
Burn Fat.

Build Muscle

.

Improve Energy

.
Feel Younger.
Guaranteed Results.

Feel GREAT!

Closed Captions.
---
This is a one time purchase
you will not be automatically sent more DVDs like other companies do.
Strength Chapter 2 Includes
Arms - Strength Workout 7 (23:35 min)
Legs - Strength Workout 8 (23:28 min)
Legs - Strength Workout 9 (24:32 min)
Arms - Strength Workout 10 (19:52 min)
Legs & Core - Strength Workout 11 (23:13 min)
Full Body - Strength Workout 12 (24:49 min)
Instructions: Workout 3-6 times a week. Do 1-2 workouts each time you exercise. Once you complete all workouts, repeat for continued results. (best paired with the Weight Loss DVD)
Customer Reviews
Customer Reviews
Write a Review
Ask a Question
06/11/2022
Patricia W.

United States
A better workout than I was even hoping for!
I just love this DVD. It makes the core workouts that I do every day just feel like a warmup routine now. The length of time of each routine is great and with working out with the dumbbells I really feel it. I love that has focused routines for target areas, such as arms or legs. I really needed this and can feel the improvement already.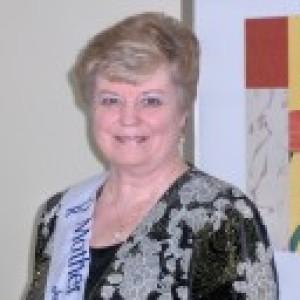 IB
04/15/2022
Ileen B.

United States
Just Right
I have several of the DVDs and just purchased both of the strength ones. It's challenging, but just right for us. I like how it starts easier and gradually gets harder.
04/13/2022
Donna L.

United States
Strength chapter 2
I enjoyed the workout and felt good after it .
04/09/2022
Michael R.

United States
Strength Training - Chapter 2
I live in a senior community and we use Deron Buboltz's DVDs for all our exercise needs! We used Chapter 1 for a good part of last year and have now graduated up to Chapter 2! The exercises are fun, challenging and provide enough variety to enjoy them 5 days a week! Thanks, Deron, for the DVDs. We look forward to purchasing more in the future. Cheers, Michael Rodman
Meet Your Instructor
Deron Buboltz has a Bachelors of Applied Science in Exercise Science. He is a Certified Strength & Conditioning Specialist For Seniors. He also has been certified through the Arthritis Foundation of America to teach exercises specific to arthritis, mobility and pains, along with being a Weight Loss Specialist.
Top Rated Workouts!
Grow Young Fitness has over 750 five star reviews! Recommended by doctors all over the World!
Fun & Easy to Follow Workouts!
These simple chair exercises are easy to follow, and perfect for seniors or beginners! You will NEVER go to the floor with these exercises! Just simply pop your DVD into your player and hit play!
Simple & Effective!
Average weight loss = 8.9 pounds in the first month. Plus, working out with Deron is FUN!
Feel The Results!
This DVD uses simple movements to relieve pains associated with arthritis, back pain, and injuries so you can feel great again, all while losing weight effortlessly!