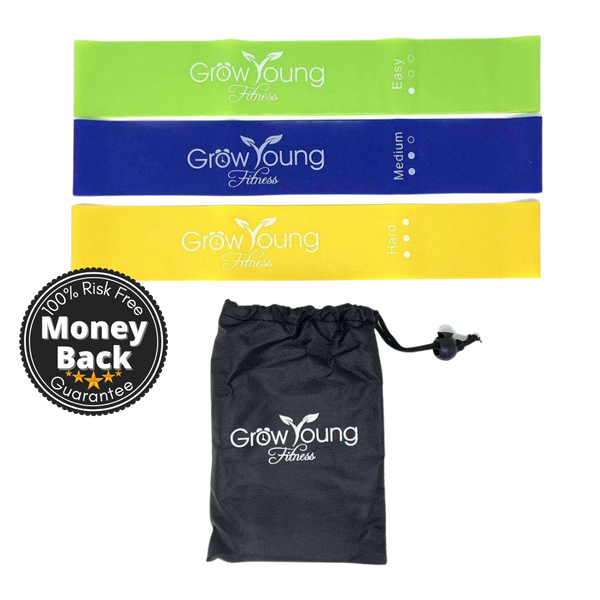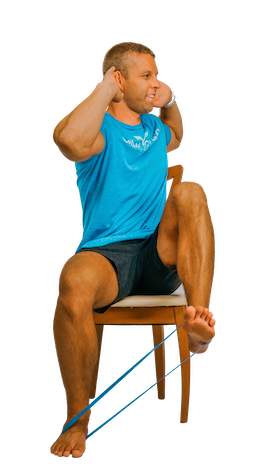 Regular price
$12.00
Sale price
$20.00
You Save: 40%
Grow Young Fitness Exercise Bands:
3 fitness bands (easy, medium, and hard resistance)
Increase your balance and control.
Effectively work out your upper body, lower body and core.
Fits comfortably around most upper and lower legs as well as arms and hands.
Comes with convenient carrying bag.
* Made of Latex.
Customer Reviews
Customer Reviews
Write a Review
Ask a Question
03/01/2020
Susan S.

United States
Exercise Bands
The experience was perfect. Order went through, ship time and delivery dates were provided. Item arrived on time and in good shape. Product works as intended and has been used in conjunction with Grow Young Fitness program. Thank you. Sincerely, Susan Scott
01/03/2020
Karen O.

United States
Bands
Love these need to use more
Workout Bands
I love these bands. They are a great; flexible, and strong rubber. i slip them easily over my sneakers. I started with the Yellow, which is marked Easy. Then i recently went to Blue, marked Medium. I had to concentrate on controlling my stretch. The last, color Yellow, is marked Hard. I have not even taken it out of its cellophane sleeve. Obviously they are fresh and have not been sitting on a shelf in some warehouse. The price which includes shipping is fair. I thought the gold envelope was a bit over the top!
Received ordered Exercise Bands. Received
Received ordered Exercise Bands. Received ordered CD with free bands. Why no red band.? No information on each one and it's resistance. Why ? Have sent message with no reply. Why ? Need information to be able to share. Please reply . Thank you .
06/13/2019
Grow Young Fitness
Hi Pauline, The red band that Deron is using in the pictures on the Core dvd page are a different set of resistance bands. Sorry for the confusion. The Grow Young Fitness bands are each labeled easy, medium, and hard.