Movin' - Joint Pain Support
Regular price
$39.97
Sale price
$59.97
You Save: 33%
NOTICE: This product contains shellfish.
Reduce Joint Pain

Reduce Inflammation

Increase Mobility

Enhance Comfort

Improved Flexibility & Lubrication

30 Day Supply

 
The Goods Inside
Simply take these easy to swallow capsules 1 time per day to start decreasing pain & inflammation and to start MOVIN' with ease!
GLUCOSAMINE
Helps lubricate the joints and allows the fluid to surround the joint evenly.
HYALURONIC ACID
Helps reduce joint pain by lubricating the joints.
MSM
Helps reduce inflammation in the joints to decrease pain.
Glucosamine is key for the formation of cartilage, an essential building block of your joints. It also supports the mobility and flexibility you want in everyday living.*
Hyaluronic Acid or joint fluid, is the same molecule found in healthy joint fluid that supports joint lubrication and smooth movement. As we get older, our levels of HA tend to decrease.*
Methylsulfonylmethane (MSM) is a source of sulfur found in the body that is important in the formation of collagen in joints. Collagen is a vital part of your joints because it supports the structure of cartilage. This formula also contains the tested amount of MSM shown to comfort joints.*
Chondroitin is a building block of cartilage that supports joint strength by helping to resist compression in the joint. Chondroitin attracts fluid to your joints to support cushioning and lubrication.*
Customer Reviews
Customer Reviews
Write a Review
Ask a Question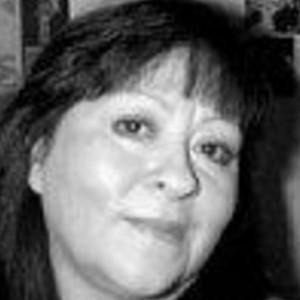 AW
10/12/2021
Autumn W.

United States
So far So good
So far everything seems to be going good My hands are not as tight as they were and waiting to see results from other joints
10/13/2021
Grow Young Fitness
Thank you for taking the time to write your honest feedback, Autumn! We hope you continue to enjoy the product! :)
10/12/2021
NORMA J.

United States
Okay product
Good product but too many pills to take in a dose. Also found it to be expensive
10/12/2021
Grow Young Fitness
I understand your concern on the amount of capsules to take in one sitting for the Movin' Joint Support. The reason we decided 5 small capsules would be best is because we wanted the capsules to be easier to swallow than 2 large capsules. The ingredients in the capsules are hard to compress and there is only so much we can do to make them small. I hope this helps! Please reach out to support@growyoungfitness.com if you ever have any questions! :)
10/09/2021
Maryhelen K.

United States
Movin' reults
I experienced no considerabe improvement to my arthritis pain
10/10/2021
Grow Young Fitness
Thank you for your honest feedback, Maryhelen! It is very much appreciated! :) It may be too soon to experience any noticeable improvement. I recommend taking the recommend dosage for at least 30 days. Consistency is key! When taking any supplement, it is always best to consult with your physician. When mixing multiple supplements together, along with any medications, you should consult with your physician to ensure no interactions will take place with your specific health history.
10/07/2021
Bridget B.

United States
Moving Review
I have a lot of back pain (spinal stenosis) and had my knee cap removed 1 1/2 years ago so I'm always looking for something to help. Your 'Moving' has improved the pain after just 2 weeks! Keep it comin!'
10/08/2021
Grow Young Fitness
We could not be happier to hear the progress you have had, Bridget! We hope you continue to enjoy the product! :)
Daily Essentials
Buy More and Save
Add 3 or more Daily Essentials to your cart to save an additional 15% OFF all Daily Essentials. Automatically applied in cart.
View All