Regular price
$39.97
Sale price
$99.97
You Save: 60%
Made in the USA!
Shipped from the USA! 
(Your purchase keeps Americans working.)
BONUS - Free 3 Pack of Bands. ($12 Value)

Repair and Strengthen Your knees.

Reduce Pain, Swelling, and Stiffness

.

Increase Mobility and Joint Function

.
Feel Younger. 
Guaranteed Results or Your Money Back.
Closed Captions.
---
This is a one time purchase
you will not be automatically sent more DVDs like other companies do.
Knee Therapy DVD Includes
Knee Routine 1 (15:53)
Knee Routine 2 (16:15)
Knee Routine 3 (15:00)
Knee Routine 4 (16:26)
Knee Routine 5 (18:35)
Bonus Chapters
Hip Routine (9:14)
Morning Stretch Routine (15:00)
Night Stretch Routine (10:00)
Instructions: Workout 3-6 times a week. Do 1-2 workouts each time you exercise. Once you complete all workouts, repeat for continued results! (best paired with the Foundation DVD workouts.)
Customer Reviews
Customer Reviews
Write a Review
Ask a Question
05/25/2022
Betsy K.

United States
No Knee Pain
I was pleasantly surprised after I did the first lesson. I was able to do everything. I was in no pain unless you count muscle burn as pain. I went to my chiropractor after doing my exercises for a week and a half. He was very impressed with my flexibility and body alignment. I'm excited to continue and see how much more I can improve.
05/02/2022
Sharon M.

United States
Knee Therapy
Has helped a lot. Making my knees stronger. So glad I bought it.
04/23/2022
Betty C.

United States
Knee therapy is great, love it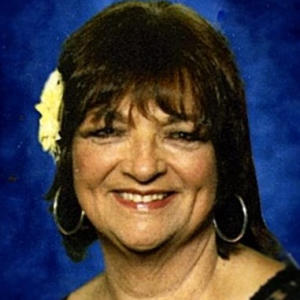 BS
04/02/2022
Bobara S.

United States
Knee exercises
Great. I have arthritis in both knees and the chair exercises are perfect for me.
Meet Your Instructor
Deron Buboltz has a Bachelors of Applied Science in Exercise Science. He is a Certified Strength & Conditioning Specialist For Seniors. He also has been certified through the Arthritis Foundation of America to teach exercises specific to arthritis, mobility and pains, along with being a Weight Loss Specialist.
Top Rated Therapy Style Workouts!
Grow Young Fitness has over 1000 five star reviews! Recommended by doctors all over the World!
Simple & Effective!
Knee Therapy is now easier than ever. Do it without ever leaving your home! This will not only save you money on therapy, but also you will recover faster having access to therapy sessions at your convenience!
Fun & Easy to Follow Knee Therapy Workouts!
These simple chair exercises are easy to follow, and perfect to fix and relieve pain in your knees! You will NEVER go to the floor with these exercises! Just simply pop your DVD into your player and hit play!
GROW YOUNG FITNESS
vs
TRADITIONAL THERAPY
Healthy knees are an important part of a happy existence
Imagine having a knee that is in constant pain, cannot bend, or lacks the stability to lock and support your body. Without functioning knees, living an active life is much more difficult or for some, nearly impossible. It's never too late to take care of these vital joints.
BUY NOW