Daily Hydration - Premium Electrolyte Mix
Regular price
$34.97
Sale price
$40.00
You Save: 13%
*NOTICE - LOW INVENTORY*
Avoid the Damages of Dehydration!
Hydration Accelerator (3X faster than water)

30 Day Supply (Only 10 calories/serving)

Refreshing

Raspberry Lemonade

Flavor
9 Essential Electrolytes & Minerals

Helps Body Function Properly & Optimally

NO Gluten! NO Sugar! NO Fat!

NON-GMO. Made In USA.

NO Artificial Flavors or Sweeteners!
"Water alone just doesn't cut it!"  ~Deron B. (Creator)
Why is
Hydrating

So Important?

Every cell, tissue, and organ in our body requires water to function properly & optimally.

Studies have shown that, as we age, we naturally lose our sense of thirst making it more difficult to stay hydrated. In fact, 8 of 10 seniors experience mild dehydration on a daily basis and don't even know it.

Headaches, low energy, cravings, stiff joints, constipation & even liver damage are common symptoms of dehydration. That's why hydrating properly is so important.

Hydration is simply our body's ability to absorb water. But water alone is NOT enough for the body to optimally hydrate! We need electrolytes! Electrolytes (potassium, calcium, chloride, sodium, etc.) play a vital role in how effective our body absorbs & uses the water we drink so we can look, feel & perform our best.

Stay optimally hydrated with 1-2 scoops of HYDRATION - Premium Electrolyte Mix daily! Its refreshing Raspberry Lemonade flavor makes hydrating delicious, and fun too!
Water Alone Just Doesn't Cut It
Made with clean, premium ingredients to help you hydrate up to 3x faster!
Potassium
* Helps regulate heart beat & fluid levels. Ensures proper muscle and nerve function.
Vitamin C
* Supports immune system and cellular repair of all body tissues.
Calcium
* Builds strong bones and supports proper heart, muscle, & nerve function.
Phosphorus
* Helps repair damaged tissues & cells.
Magnesium
* Helps maintain blood pressure & reduces muscle cramps, constipation, and anxiety.
Zinc
* Reduces inflammation, boosts immune function, & protects against age-related diseases.
Sodium
* Regulates fluid levels, prevents strokes, & improves brain function.
Chloride
* Supports nerve impulses for proper heart & muscle function. Helps balance our bodies' fluids.
How It Works
Customer Reviews
Customer Reviews
Write a Review
Ask a Question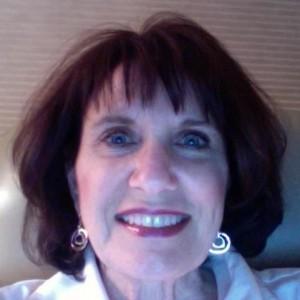 SP
03/18/2023
Sharon P.

United States
Good addition to my day!
At first I wasn't impressed but now I see the importance of hydration beyond drinking water. I have been a big water drinker all of my life but I realize there's more to staying healthy and hydrated. The flavor is nice. I'm glad I tried it and kept at it.
03/14/2023
Ingrid S.

United States
Happy Hydration
I am delighted that after two months using this every day my nightly leg cramps have disappeared!!! Hallelujah!
03/14/2023
Debra S.

United States
delicious way to stay hydrated
I really like it cold. I make it in a bottle of water and put it in the fridge for a couple of hours ror overnight.
03/08/2023
Lynn R.

United States
Daily Hydration
Actually, I just started this product this week after finishing chemo last week! So far it seems OK!