Foundation DVD - Chapter 2
Regular price
$39.97
Sale price
$100.00
You Save: 60%
Made in the USA!
Shipped from the USA! 
(Your purchase keeps Americans working.)
These workouts are so fun, it doesn't even feel like exercise!

Beginner Chair Workout DVD Designed For You!
Lose Weight From The Chair.
Burn Fat.
Improve Energy.
Decrease Back Pain.

Improved Mobility

.
Guaranteed Weight Loss.

Feel GREAT!

Closed Captions.
---
This is a one time purchase
you will not be automatically sent more DVDs like other companies do.
Foundation Chapter 2 Includes:
Disc One
Foundation Workout 1 (35:29 min)
Foundation Workout 2 (33:19 min)
Foundation Workout 3 (33:35 min)
Foundation Workout 4 (31:44 min)
Disc Two
Foundation Workout 5 (35:23 min)
Foundation Workout 6 (33:44 min)
Foundation Workout 7 (33:39 min)
Foundation Workout 8 (34:47 min)
Instructions: Workout 3-6 times a week. Do 1-2 workouts each time you exercise. Once you complete all workouts, repeat for continued results. (best paired with the Core & Balance DVDs)
Customer Reviews
Customer Reviews
Write a Review
Ask a Question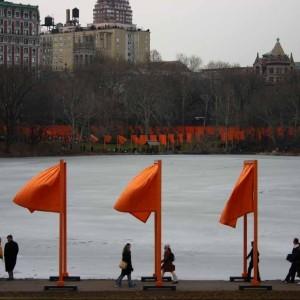 MH
10/14/2021
Martha H.

United States
Chapter Two various
I obviously needed all of these three tapes. Getting better every day. But sometimes I hate the instructor even if he is a doll. Good job.
10/14/2021
Grow Young Fitness
We are so glad you are happy with your purchase, Martha! Deron gives great workouts! Thank you for your honest feedback! :)
10/03/2021
Debby L.

United States
Breakthrough on fitness goals with Foundation DVD- chapter two
Chapter two DVD Foundation help me with achieving weight loss, fat loss and better balance goals. I need to follow Deron's guidance to improve correct balance, breathing and staying motivated. I also lost weight and lost inches!
10/04/2021
Grow Young Fitness
That is so awesome to hear, Debby! We are glad you found something that works for you! We hope you continue to enjoy the product! Thank you for your feedback :)
10/02/2021
Marcy T.

United States
Foundation Chapter Two
I love these 8 new workouts! Things have speeded up and I feel great. I have seen great improvement in my flexibility, strength and balance. This is turn has improved my golf swing! I have brought my hdcp down from an 18 to a 15 since I've started the program in mid August. Will be continuing on and enjoy the workouts and improvements…thank you Deron and team!
10/03/2021
Grow Young Fitness
Wow! Congratulations on your success, Marcy! We are thrilled to hear your experience has gone so well :) Thank you for sharing with us! Keep up the good work!
09/04/2021
Norine C.

United States
Great Exercises
I very much enjoy these exercises and am glad to be starting on the chapter 2 DVDs now!
09/04/2021
Grow Young Fitness
That is so awesome to hear! Thank you for sharing, Norine :)
Meet Your Instructor
Deron Buboltz has a Bachelors of Applied Science in Exercise Science. He is a Certified Strength & Conditioning Specialist For Seniors. He also has been certified through the Arthritis Foundation of America to teach exercises specific to arthritis, mobility and pains, along with being a Weight Loss Specialist.
Top Rated Workouts!
Grow Young Fitness has over 750 five star reviews! Recommended by doctors all over the World!
Fun & Easy to Follow Workouts!
These simple chair exercises are easy to follow, and perfect for seniors or beginners! You will NEVER go to the floor with these exercises! Just simply pop your DVD into your player and hit play!
Simple & Effective!
Average weight loss = 8.9 pounds in the first month. Plus, working out with Deron is FUN!
Feel The Results!
This DVD uses simple movements to relieve pains associated with arthritis, back pain, and injuries so you can feel great again, all while losing weight effortlessly!