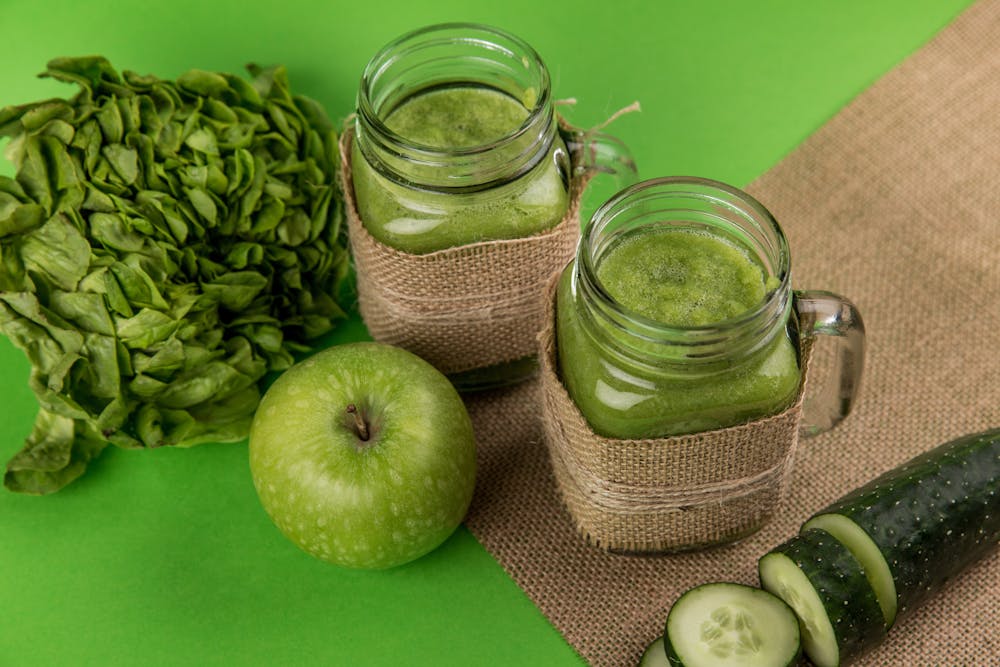 Feel Younger - Look Younger - Move Better - Lose Weight FAST
Ready in less than a minute!
Say Goodbye To Cravings With This Powerful Snack In A Glass.
Unlock your weight loss potential by replacing any snack of your day with one nutritious scoop made from plants!*
Perfect to fight night-time cravings!
Safe - Simple - Effective
---
Weight Loss Super Foods
Burn Fat with these powerful superfoods!
Boosts Metabolism Naturally
Feel younger. Feel Stronger. Reduce Arthritis Pain.
Supports Immunity
Boost immune system, and get sick less often.
Supports Detox
Remove toxins from your body in less than 30 seconds a day.
25+ Real Super Foods Inside To Detox Your Body.
Organic Ingredients used! We use real food ingredients to bring you the most nutritious Super Food Drink on the market. This is the healthiest drink you will ever find, and it tastes great!
Apple
* Boosts immune system. An apple a day keeps the doctor away!
Organic Turmeric
* Powerful anti-inflammatory. Soothes stiffness and pain from arthritis.
Acai Berry
* Boost brain function, and lowers cholesterol.
Ginger
* Soothes digestion and relieves muscle fatigue.
Organic Mint
* Helps with cramps, aids in digestion, and improves brain function.
Organic Spirulina
* A good source for plant protein – One of the best superfoods!
Coconut Water
* High in potassium, and helps transport all of these ingredients throughout the bloodstream.
Organic Chlorella
* Super high in protein, one of the hardest superfoods to get in your diet, and healthy polyunsaturated fats.
Organic Broccoli
* Broccoli is a nutritional powerhouse full of vitamins, minerals, fiber and antioxidants.
GYF products are safely made in the United States.
This snack replacement can help boost your weight loss while providing you with all of your daily nutrients in one scoop.
Real Reviews From Real People
Customer Reviews
11/15/2019
Debbie B.
United States
Super Food Boost
My 69 year old husband is still working full-time even though his energy level is falling. Since using Boost, he definitely sees an improvement. Continuing Super Food Boost will be a priority!
11/13/2019
Dianna G.
United States
Best Ever
Love the product, I lost 6lbs in one week
11/12/2019
Donna S.
United States
Love the taste
I love my boost. Taste good and I'm more energetic. Haven't lost weight yet as this is only my third day
11/12/2019
Suzanne F.
United States
Super Food
I have never tried any kind of supplement before. I love the green Super Food. I mix it with coconut milk, 1/2 frozen banana and a little water and ice cubes. It is delicious. I like mine really cold and sometimes still have ice slivers in it.
Frequently Asked Questions
No. This is a one time purchase and you will not be automatically charged or sent more.
This product contains only 5g of carbohydrates, so it will not cause major spikes in Blood Glucose Levels.
The super food boost is custom designed for people 60+
Anytime of the day, but best in the morning or mid-afternoon. Just simply replace a snack or meal with Super Food Boost.
Super Food Boost is only available right here on our website.
When you give your body the nutrients it craves, your stomach tells your brain you are no longer hungry. This makes your cravings stop, and you significantly reduce your caloric intake to lose weight effectively.
You can mix Super Food Boost with water, milk, or your favorite smoothie. There also recipes sent to you via email when you purchase.
Absolutely. This will expedite your weight loss results.
There is only 45 calories per serving.
There are 30 servings. If you take 1 a day, it will last you 30 days.
No. There is no added sugar.