Infused Zen - Relax and Recover - Lemon Lavender Ginger
Regular price
$24.97
Sale price
$62.00
You Save: 60%
Promotes Restful Sleep.
Soothes Muscles.
Rejuvenates Mind.
Relieves Stress.
Reduces Stiffness.
---
This is a one time purchase
you will not be automatically sent more.
---
Made in the USA!
Shipped from the USA! 
(Your purchase keeps Americans working.)
Shift Your Body & Mind Into a Restful State With Infused Zen
Just mix Infused Zen with warm water as part of your nightly routine and start getting the sleep you deserve.
Ready in less than a minute!
Customer Reviews
Customer Reviews
Write a Review
Ask a Question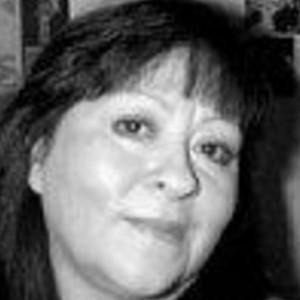 A
09/16/2021
Autumn

United States
Finally!
This is only my 3rd night that I will be drinking it, but I can tell you that I've had the best 2 nights of sleep in a long time, without taking the doctor prescribed muscle relaxer & pain med each night! I'd been on those for 4 yrs and their effects were beginning to wear off. I can't believe Zen has taken their place, all w/o the side effects!!!! Thank you Deron!!
09/17/2021
Grow Young Fitness
We could not be happier to hear that, Autumn! We are so glad you found something that works for you! Thank you for choosing Grow Young Fitness! :)
09/11/2021
Jannee M.

United States
Half empty jar
I just received the Infused Zen today and haven't tried it yet. I was very disappointed when I opened the jar. It wasn't even half full. For the price I would expect to have a full jar.
09/12/2021
Grow Young Fitness
Thank you for your honest feedback, Jannee! It is very much appreciated :) The price of the Infused Zen is based on the ingredients and the amount of ingredients, not the size of the bottle. Zen's serving size is smaller than other supplement serving sizes, thus making it a smaller container. The ingredients are less common, more powerful per gram, making it more expensive as well. Extra space in the container is commonly due to "settling" of the powder which means the powder is more dense by the time it arrives to you after shipping. Some members "sift" the powder to get more out of each container. We have numerous checks at our facility to ensure the correct amount of powder is being packed into each container!
09/09/2021
Peg B.

United States
Sleep like a baby!!!!
I have for years had trouble sleeping. I do take a sleeping pill but still have difficulty. Infused Zen helps so much it is amazing. I highly recommend this product as I do all of the GYF health products. At 82 I have tried many products and love all their supplements. Peg
09/10/2021
Grow Young Fitness
Wow thank you for your kind words, Peg! We could not be happier you are sleeping better and enjoying all of our products :) Thank you for sharing with us!
09/03/2021
Shirley M.

United States
Zen
To hard for me to get it down. I sent it back
09/03/2021
Grow Young Fitness
Thank you for your honest feedback, Shirley! Make sure to email support@growyoungfitness.com for any questions or issues.
How Sleep is Affecting Your Body & Mind
Weight Loss
Lack of sleep may be the reason you are not losing the weight you want to lose. When you are sleep deprived, your body makes more cortisol. (This is BAD) High levels of cortisol make your body gain weight and store more body fat.
If you have ever gone to bed, and woke up "heavier", this could be the reason. When you get restful sleep, your body will naturally increase fat burning hormones in your body making it 370x easier to lose weight. That's a fact!
Recovery
Lack of Sleep May Cause Widespread Joint and Muscle Pain. As we age, we begin to develop more severe muscle aches and pains and a new study has found that the best predictor of widespread pain is lack of restful sleep.
Rejuvenate
Sleep helps to sharpen the memories, and improves problem solving and decision making skills. Sleep also plays a major role in boosting reproduction of cells that are involved in brain repair.
Real Super Foods Inside To Help You Rest & Recover
Organic Ingredients used! We use real food ingredients to bring you the healthiest drink you will ever find, and it tastes great!
Lavender
* Promotes restful sleep and may lower blood pressure.
Organic Turmeric
* Powerful anti-inflammatory. Soothes stiffness and pain from arthritis.
Lemon
* Helps control weight and digestive health.
Ginger
* Soothes digestion and relieves muscle fatigue.
Cinnamon
* Lowers blood sugar levels and has a powerful anti-diabetic effect.
Black Pepper
* May improve blood sugar levels and help to lower cholesterol.
Frequently Asked Questions
Infused Zen is for anyone looking for a more restful nights sleep.
Infused Zen contains gently dried superfoods and herbs that will naturally lower cortisol levels of the body, and give you better nights sleep.
No. There is no melatonin or any other sleep aids in the product.
Yes. However, it is best taken at night 1-2 hours before bed. The super foods inside are designed to be used by your body when you are asleep to allow your body into a more restful state.